Amalfi Coast Ceramics
La Bacheca
Amalfi Coast Ceramics
La Bacheca
Amalfi Coast Ceramics
La Bacheca
Amalfi Coast Ceramics
La Bacheca
Amalfi Coast Ceramics
La Bacheca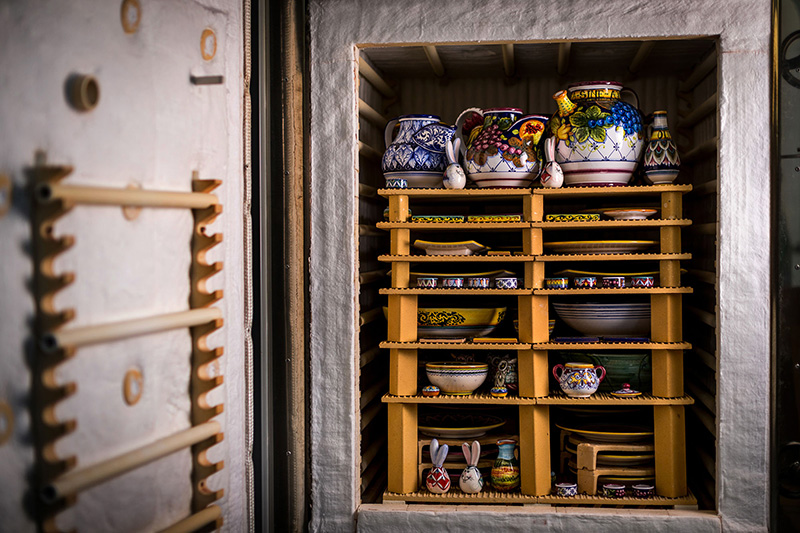 In the charming and picturesque village of Praiano, right in the heart of the beautiful Amalfi coast, La Bacheca was born, a must for all lovers of handmade ceramics.
Our family, in collaboration with the best local artists and craftsmen, carries on a very ancient art, respecting tradition, whilst always looking to the future.
Each collection is the result of careful research, through the study of shapes and decorations, which give life to unique, high quality ceramics.
OUR PRODUCTS
Ecco alcuni dei nostri prodotti
Latest form the blog
the latest articles published on the official blog of Bacheca Praiano
NB:Totani (a local type of cuttlefish) is very similar to squid. Totani and potatoes is a typical dish of Praiano with an unmistakab...
Li Galli islands are a tiny archipelago of three islands ( Gallo Lungo, La Rotonda, and Dei Briganti) located right in front of Praiano...
Anyone who has been to La Bacheca will never forget Whiskey, our little four-legged friend.  In the summer, he loves to lie in the sun ...
Here are some of the many reviews left over the years by our customers.
Ceramic art is a very ancient tradition on the Amalfi Coast, dating back to the 16th century AD. The starting material is clay, which mixed with water can be easily shaped to create a multitude of shapes.
To create objects of cylindrical and/or circular shape the technique used is that of lathe working or turning. In these cases the shape is created solely by the skilled hands of the lathe operator, who moulds the object by placing it on a rotating plate.
The other shapes are instead made with the casting technique, which involves casting the liquid clay in a plaster mould. Once the object has taken shape it must dry and then move on to the so-called "first firing" which takes place in special ovens with temperatures that can exceed 1000° C. The object thus obtained is commonly known as a biscuit.
The next phase is that of enamelling, which involves the immersion of the object in a bath of liquid enamel and its subsequent drying. Only at this time can you proceed with the actual decoration, which is carried out with very thin brushes. Once the decoration is complete, the "second firing" is carried out, in which the enamel vitrifies and becomes waterproof.
Every time you buy a handmade ceramic product you have to keep in mind that it is a unique and one-off piece, so slight variations in colouring and shapes are synonymous with the complete craftsmanship of the product.